It provides data transfer with the computer with its RS232 communication capability. Also provides direct computer connection with USB interface (Optional)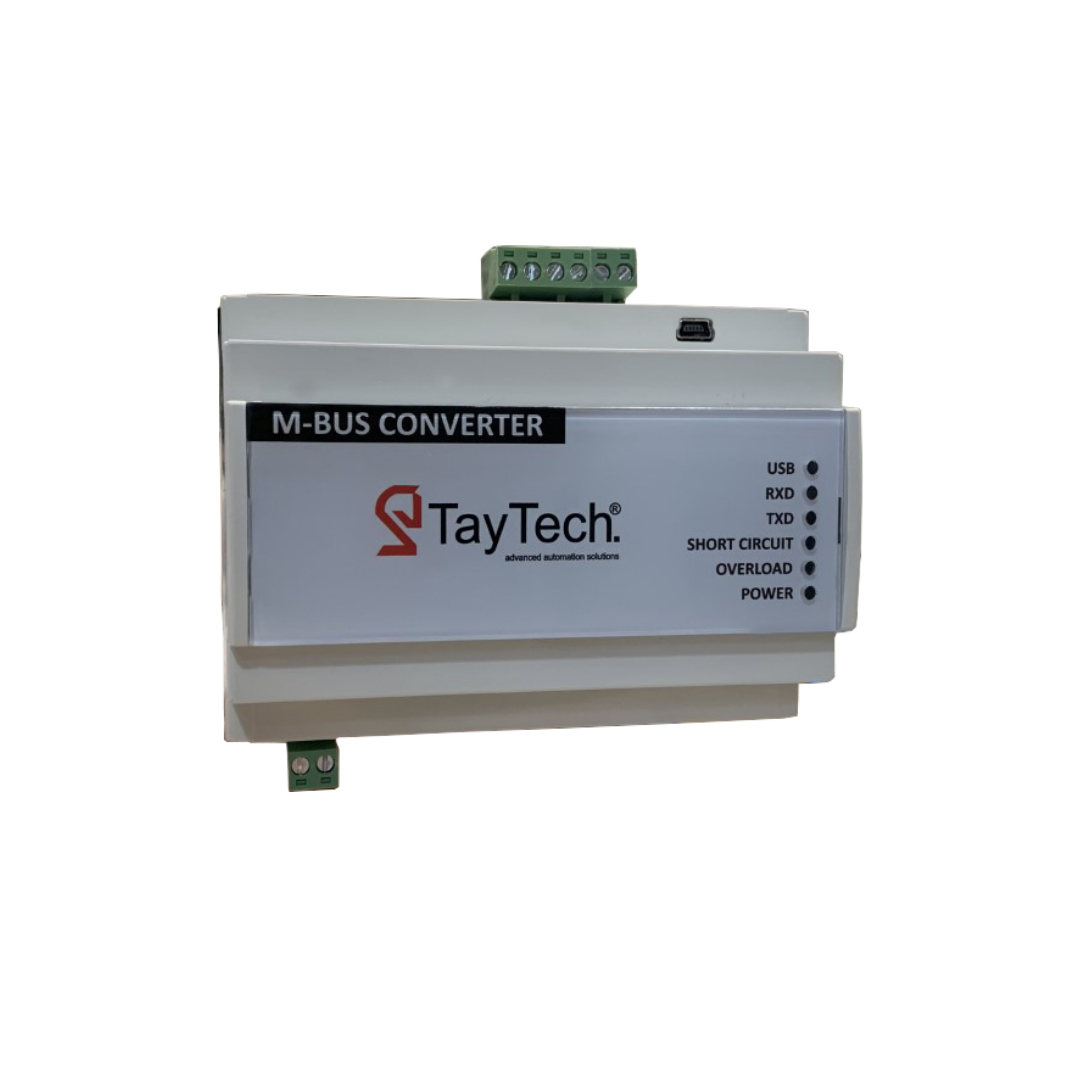 M-Bus Converter / Repeater enables data to be transferred to the computer environment via RS232 and USB interface for analyzing and processing data from devices connected in the M-bus line. With its repeater feature, it can be connected to meters over more than one converter. It provides easy meter connection with two different input points up to 250 meters..
Durability
M-Bus Converter provides rail mounting ABS plastic with IP20 protection. Operating temperature is in the range of -20C to 50C.
Effectiveness
It provides 32 bit high speed processor with RS232 communication capability. Power consumption of the device reaches 100W maximums.
Reliability
Communication speed reaches up to 2400 Baud with overcurrent protection up to 500mA. 6 Led status indicators for situations like short circuit and overload.
Get in touch for your high tech!
For more information on our products please send us an email.